BANK PO & SSC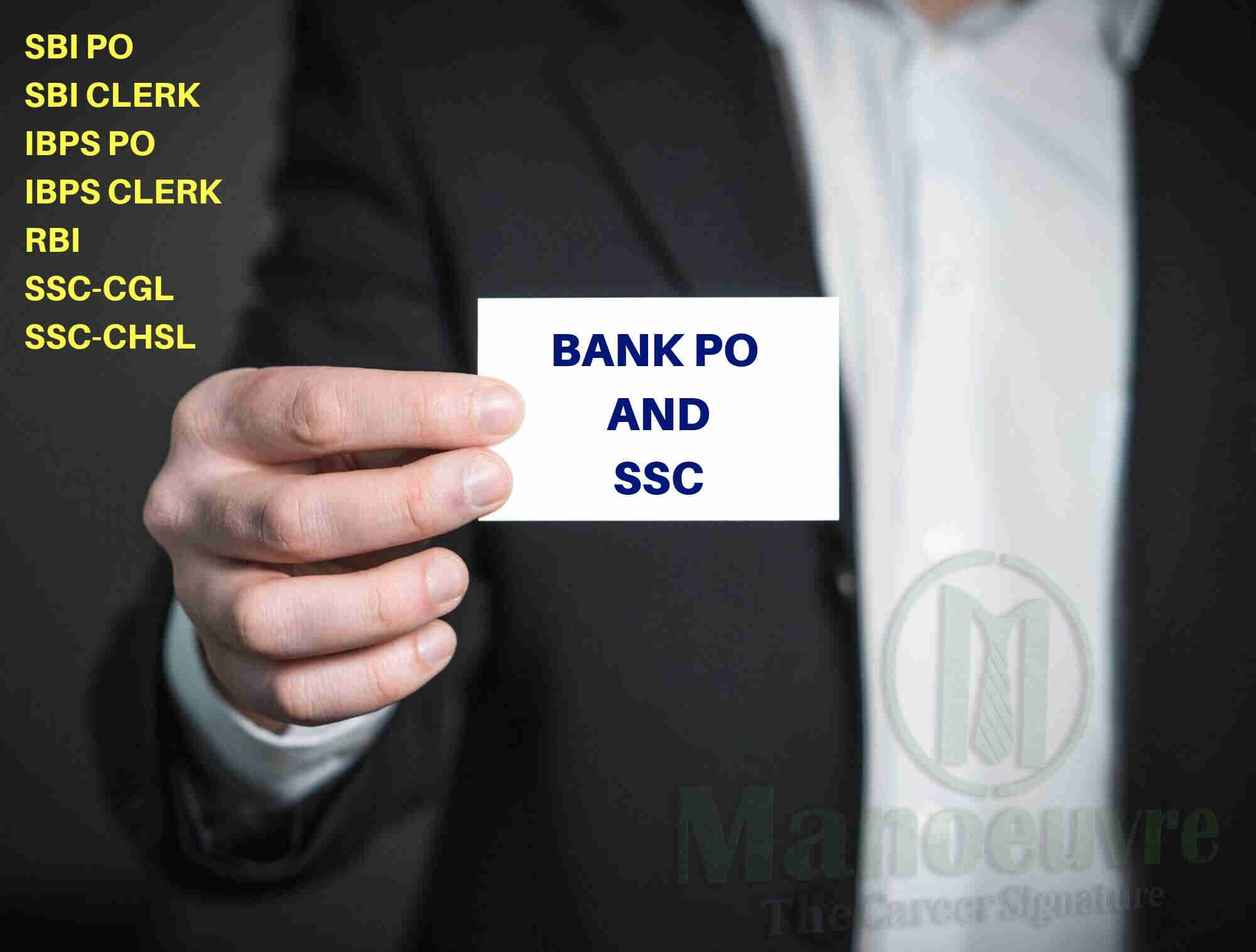 WHO DOESN'T WANT A GOVERNMENT JOB?
Each and every person at least once in their lifetime must have given a thought of applying for a government job and we all know the reason behind it.
As per the previous report, around 25,00,000 lakh candidates appeared for the SBI-PO PRELIMS so according to this criterion we can assume that the craze for a government job is the way to high.
Now, these government jobs aren't easy to get, one has to work really hard and score up in the competitive exam through which one can get a job in government sector.
LIST OF GOVERNMENT EXAMS THAT COMES IN A YEAR:
SBI-PO I SBI-CLERK I IBPS-PO I IBPS-CLERK I RRB I RBI I RAILWAYS I SSC-CGL I SSC-CHSL I These are few exams and ample other exams which comes across a year.
ELIGIBILITY: Criteria vary with respective exam:
One can appear for SSC- CHSL exam right after their 12th also 12th appearing student can apply for this exam. whereas for BANK PO, CLERK, SSC-CGL and other government exam graduation are compulsory also graduation appearing students can apply for this exam.
For the main exams listed below the minimum age is 20 years and the maximum is 28-30 years this might vary according to the particular post.
Specialization:
Here is the specialization which one can attain the posts such as probationary officer I clerical officer I specialist officer such as LAW OFFICER, IT OFFICER, AGRICULTURAL OFFICER, HR PERSONNEL OFFICER, MARKETING OFFICER AND SO ON.
SALARY PACKAGE: VARY FROM POST TO POST
Tentative salary package list is given below :
| | | |
| --- | --- | --- |
| LOWEST | AVERAGE | HIGHEST |
| 2Lakhs – 3Lakhs | 4Lakhs – 6Lakhs | 7Lakhs – 9.5Lakhs |